Okanagan Saturday Morning with Allan Holender
Saturdays at 9:00 – 11:00 am
Add a little nostalgia to your Saturday mornings with local veteran radio personality Allan Holender. It's comedy, records, and fun as Allan brings back the music and the memories of a bygone era, when radio was "KING" and the airwaves were filled with magical entertainment. Sprinkled with stimulating conversations about today's Okanagan lifestyle, local personalities and newsmakers from here and around the world, makes the show appealing for everyone in the Valley. It's the way radio was meant to be heard on the weekend. You'll be saying "Its the most positive, entertaining, and informative weekend morning show in the Valley".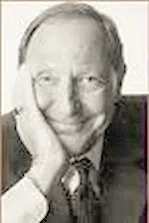 About Allan
Author and ScreenWriter of "The Corporation " Joel Bakan says: Allan Holender brings to podcast radio what Robert Siegel of NPR brought to public radio, the knack for a great interview, Allan continues to impress me with his news sense, story-telling ability, self-effacing humor and unique point of view. Allan will be a terrific addition to the Okanagan Valley Radio lineup!"
Originally from Edmonton, Allan started his radio career while attending the University of Montana, where he hosted a weekend Jazz show. He hosted the first nationally syndicated radio program for home business entrepreneurs called, "The HomeBiz Show" on CFUN Vancouver and his "Home Biz Minute" was featured on the CHUM and Talk America Radio Networks. He spent two years hosting a weekend entertainment show "Big Al's Dance Party" on local affiliate AM1040 in Vancouver,
He also co-hosted the ZenBiz Radio Hour on Voice America and Biz Talk on the station he co-founded, CISL in Richmond, British Columbia. About his new show, Holender says, "I'm going to use this show to try to pull listeners a little closer to their computers, smart phones, and I-Pads. Sometimes we'll pull them right into the studio with us. I see this as a chance to develop a new type of relationship with a local and global audience.
Allan has retired now to the beautiful shores of Lake Okanagan amongst the vineyards and has aged like fine wine, and so what better time to host a new radio show on a new digital radio station with a new media format, like the podcast. Allan is also the General Manager of Okanagan Valley Radio.