At The Crossroads Blues Radio with Brant Zwicker
A weekly one hour blues radio show broadcasting from Canada, we are over 16 years and 800 shows strong! 
Featuring new artists, classic cuts, and more…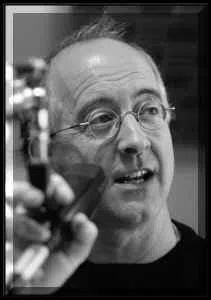 MONDAY 7:00 P.M.-9:00 P.M.
SATURDAY 4:00-5:00 P.M.
Radio host and station chief at CFBX in Kamloops, B.C. Brant Zwicker has been experimenting with a podcast format reaching out to the hinterlands and finding pockets of interest in the northern wilds and spaces in between and lands beyond our shores. At the Crossroads is a 60 minute syndicated program that focuses on the blues and related genres; soul, R&B, swing, Delta, Zydeco – music born of family roots.
Brant started in commercial radio in Peterborough and came out here to meet up with a new station before it launched thinking he'd have a better shot at getting the job and sure enough it worked. Probably twelve years of commercial radio and now eighteen of campus – four years in Peterborough, and eight years in Kamloops in commercial radio.